09 Aug

EATING OUT IN FUNCHAL AT BARREIRINHA

One of our favorite places in Funchal: Barreirinha Bar and Cafe. You'll find it just outside of Zona Velha, at a quiet small square just past the church. Their terrace has a great direct view on the ocean below. A great spot to 'chill', while enjoying the views, a drink and a meal. Relaxed location: check!
BARREIRINHA MEALS
So how about the food: great as well! You can visit Barreirinha for breakfast, lunch, dinner and drinks. They serve bites, snacks, sandwiches, toasties, salads and very yummie burgers. Their burgers are combined with delicious homemade extra's like guacamole, pesto and onion chutney. We tried the guacamole and chutney burgers and these were both finger-licking good! A juicy burger, combined with a fresh bun and very awesome toppings, combined with tasty fries. No prefab fries, but fresh fries seasoned with parsley.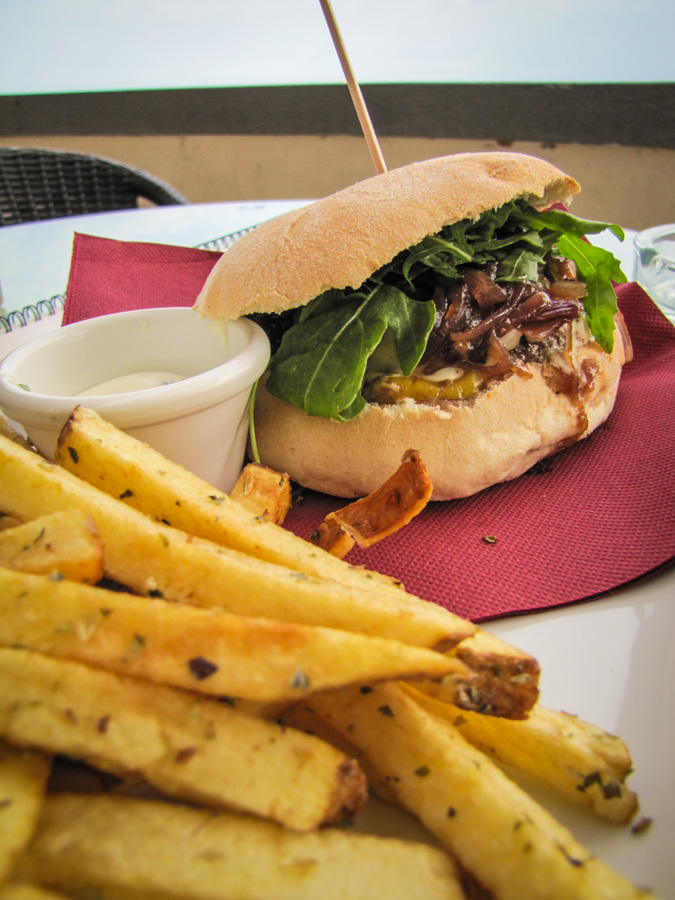 COCKTAILS AND PONCHA
Try one of their fresh homemade lemonades. Of course, Barreirinha also serves poncha, Madeira's popular alcoholic drink. They also have a selection of cocktails. And all for very reasonable prices too. A mojito is around 4 euros. 
LIVE MUSIC
Music! We love music! So does Barreirinha. They often have live music, from small jazz bands to DJs. Taking all of the above into account, Barreirinha certainly is one of our favourite Funchal places to relax and enjoy good food. We've been back several times, and will continue to do so.
HOW TO GET THERE
Just walk through Zona Velha, in the direction of the yellow Sao Tiago fortress. Pass the fortress and you'll find Barreirinha in a few minutes.