26 Jul

Espetada with a view at Café cabo aéreo

Looking for a good espetada with a view in Santana area? Look no further! We have found the perfect place: Café Cabo Aéreo. 

Café Cabo Aéreo is located in São Jorge, on the north coast of Madeira. It's about a 25 minute drive from Santana. The café's location is somewhat remote, but this is a beautiful place for a refreshing drink or a good meal. Cabo Aéreo is situated on top of the Sao Jorge cliffs and offers a spectacular view on the surrounding mountains, the ocean and nearby Santana. If you go here in the evening, you'll have first class seats for a beautiful Madeira sunset. Also, since the café is located at the end of a small road, it's a very quiet and peaceful spot. No passing cars or city noise; here you can just relax and enjoy your company and surroundings.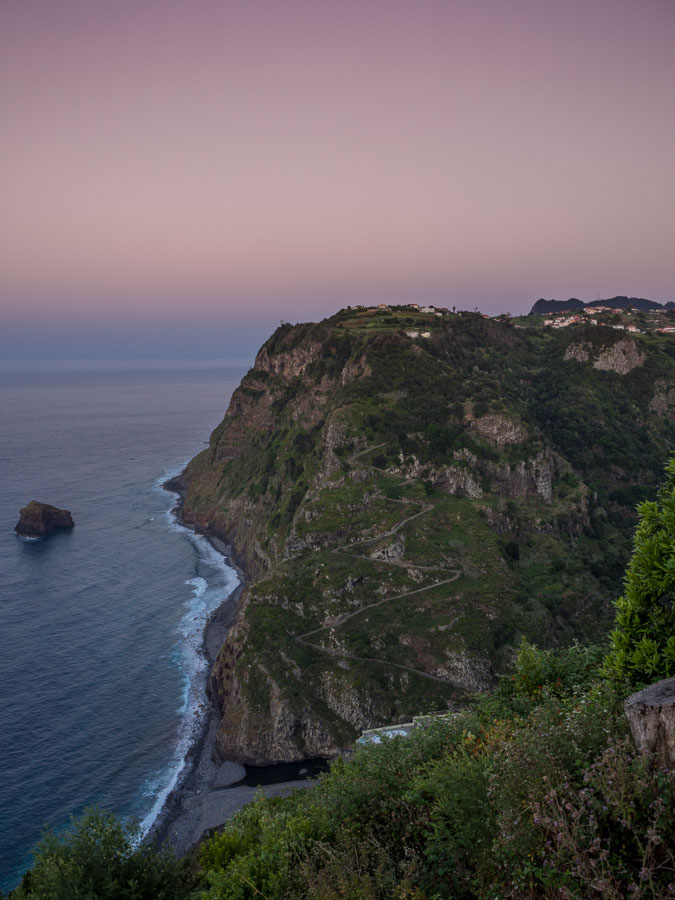 café cabo aéreo serves a perfect espetada
Enough about location! You'll be wondering about the food, is it good? Absolutely! They serve locally caught fish and seafood, homemade poncha, bolo do caco and sandwiches like prego especial. All the yummy Madeira dishes we like so much! But we drove here especially for the espetada and were not let down! The espetada was exactly as it should be: tender and juicy beef on a laurel stick, sprinkled with large grain, and roasted above an open wood fire. The flavourful, juicy meat, combined with traditional bolo do caco, a simple but good salad and Madeiran potatoes (with garlic, fresh parsley, sea salt and butter) made for a fingerlicking good meal.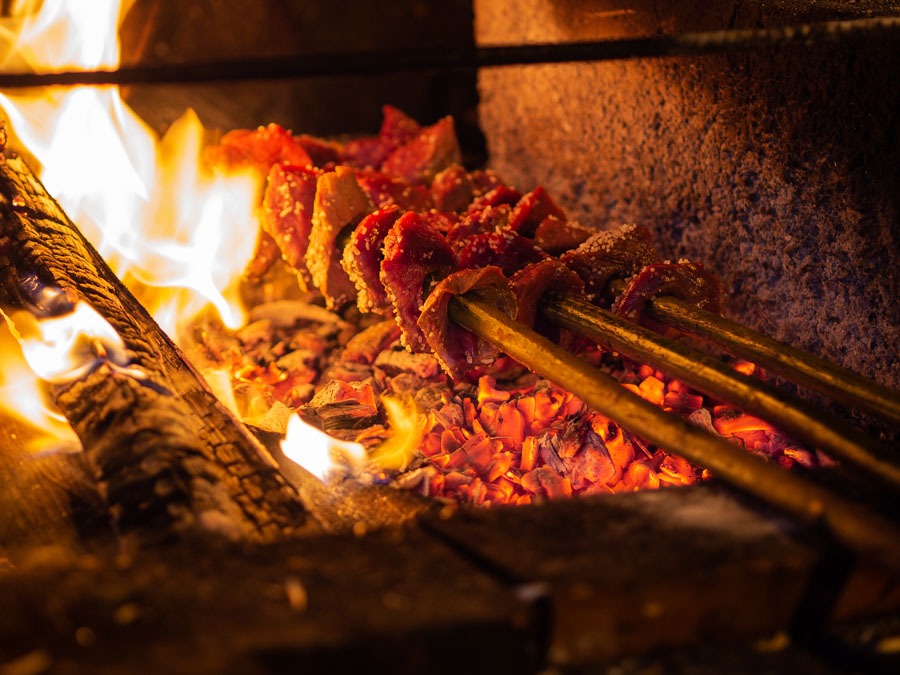 Superfriendly owner and great service
The icing on the cake at Cabo Aéreo is the incredibly friendly owner and staff. When we arrived it was already pretty late and there were no customers in the café anymore. We were late because we had been at the Ultra SkyMarathon Madeira all day. Some of our group were racing, others were supporting. The last of our party crawled over the finish line at exactly 20.00h. Pretty tired and terribly hungry after a long, long day of racing, climbing, supporting and photographing we were aching for a good meal. Even though it was already a bit late and there were no other customers, the owner and his staff were more than happy to give us exactly that! No problem at all. They simply heated up the wood fire and loaded our table with plates and dishes full of delicious food.