14 Apr

FANTASTIC FOOD AT TABERNA DO PETISCO

We have a few places we simply must visit whenever we go to Madeira. One of our favourite places for a very pleasing meal is Taberna do Petisco in Santa Cruz! Every time we are at Madeira, we end our stay with one night in Santa Cruz (because it is so conveniently close to the airport) and dinner at Taberna do Petisco. And most of the time, we have already stopped by far before that last day. 

Petisco is located on a lively, small town square right in the centre of Santa Cruz. They started the place some years ago as a tiny bar, housing around 5 tables. The place was always packed full of people. By now, they have expanded into a much bigger place with an outside terrace, and they are still always packed.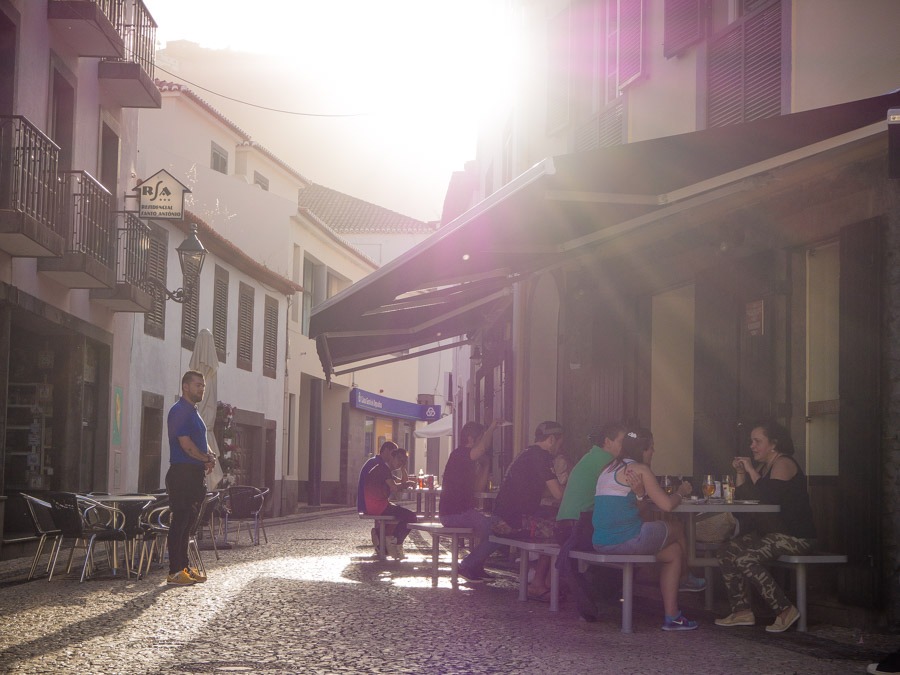 Taberna do Petisco is casual and cosy! You can go there for lunch, dinner or tapas and a drink. It's not a touristy place (we don't like those at all), and they serve real Madeiran food. It is run by a group of super friendly young men, the food is very affordable and most important: the food is incredibly tasty!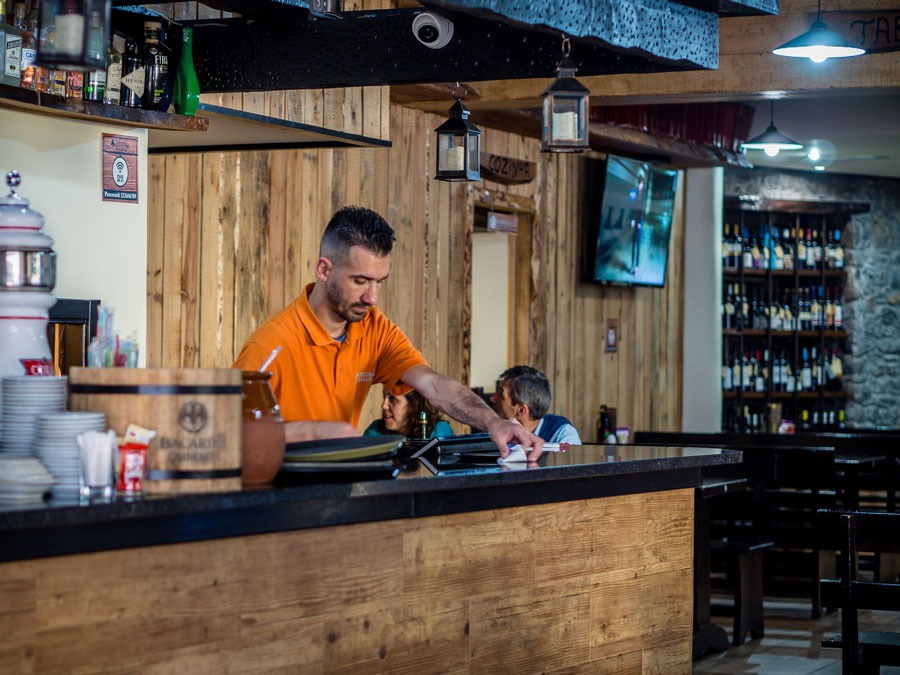 TABERNA DO PETISCO: SIMPLE, BUT OH SO GOOD
Don't go here for some haute cuisine fine dining. But if you enjoy simple, traditional Madeiran food and a variation of yummy sandwiches, Taberna do Petisco is your place! They serve typical Madeiran comfort food. 
I don't really like fish or other seafood myself, but according to my boyfriend the seafood is great: fresh and tasty. He especially likes the Bife de Atum (tuna sandwich), Picado de Espada and the seafood tapas. My favourites are Bifanas (a traditional Portuguese sandwich of pork marinated in wine, garlic and laurel),  Picado Regional Pequeno (a typical Madeiran dish of beef stewed in wine, garlic and laurel served with fresh fries seasoned with garlic and parsley), Espetada a Taberna (Madeiran BBQ beef on a laurel stick) and Milho Frito (fried corn).
The Espetada is cooked on a laurel stick, like it should be, the picado is very tasty and a great dish to share with friends or family and the milho frito is one of the best I ever had. It is crispy and full of flavour, as opposed to some of the undercooked and tasteless milho frito I've occasionally 'enjoyed' at other places. 
GREAT VALUE FOR MONEY
Taverna do Petisco gives real value for money: their prices are relatively low for the portion size they serve. Even the sandwiches are a proper meal by itself. Something we gravely misjudged during our first visit. We expected smaller sandwiches and ordered four, with extra fries and extra milho frito to share among the two of us……Since it was all so tasty, we wanted to eat it all, but it took some effort. And time, but we were victorious…eventually.