04 Jul

GARGANTA FUNDA LOOKOUT

This is a short walk to the Garganta Funda waterfall at Ponta do Pargo. There are a lot of great lookouts on the west side of the island, and this is one of the best. See for yourself and enjoy the waterfall, rugged cliffs and ocean view at the end of this stroll.
MIRADOURO GARGANTA FUNDA
The way to Miradouro Garganta Funda is easy to find, there are several signposts in Ponta do Pargo showing you the way. Just follow the 'Miradouro Garganta Funda' signposts and you simply can't miss it. The walk from Ponta do Pargo to the waterfall is about a kilometer long. The first part of this walk leads through an agricultural area, offering great views on the ocean and the villages on the cliffs.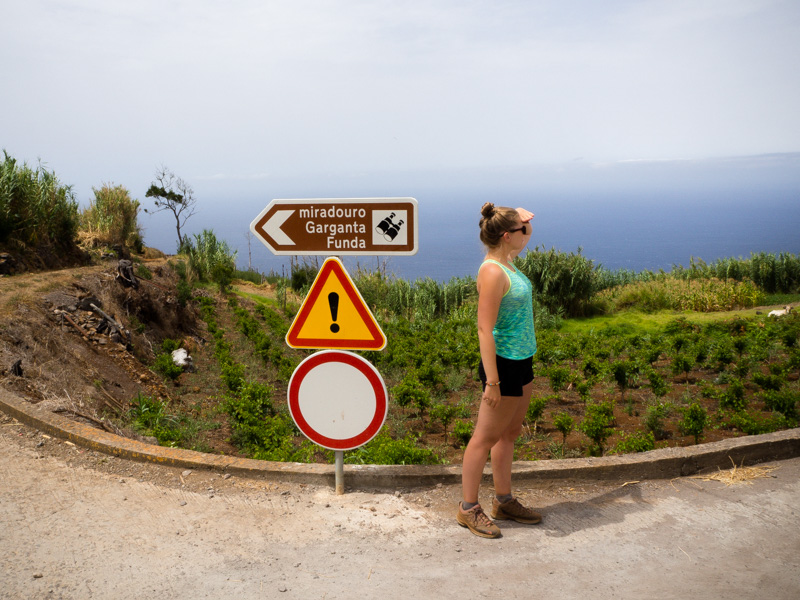 GOLDEN HOUR AT GARGANTA FUNDA
Last time we visited Garganta Funda, we were there during so called 'golden hour': a great time for photos! The lighting was beautiful! A perfect and relaxed ending of a day full of tiring hikes. We really enjoyed the view of the coastline, the ocean and the 140m high Garganta Funda waterfall.
Something to take into account when you're visiting Garganta Funda: the magnitude of this waterfall, like most waterfalls on Madeira, varies depending on the season. During a hot summer, the waterfall is almost dry. The lookout is still stunning, but just keep it in mind so you won't get disappointed because of different expectations. This short walk to Garganta Funda is perfect for everyone who's not a fan of long and strenuous walks, but still wants to enjoy some beautiful Madeira nature. Some of Madeira's best features are to be seen here: the ocean view, the high cliffs and a beautiful waterfall. Personally, I really like the kettle shaped rock around the waterfall, the 'caldeirao'. This typical shape is also seen at Caldeirao Verde (another great hike!).