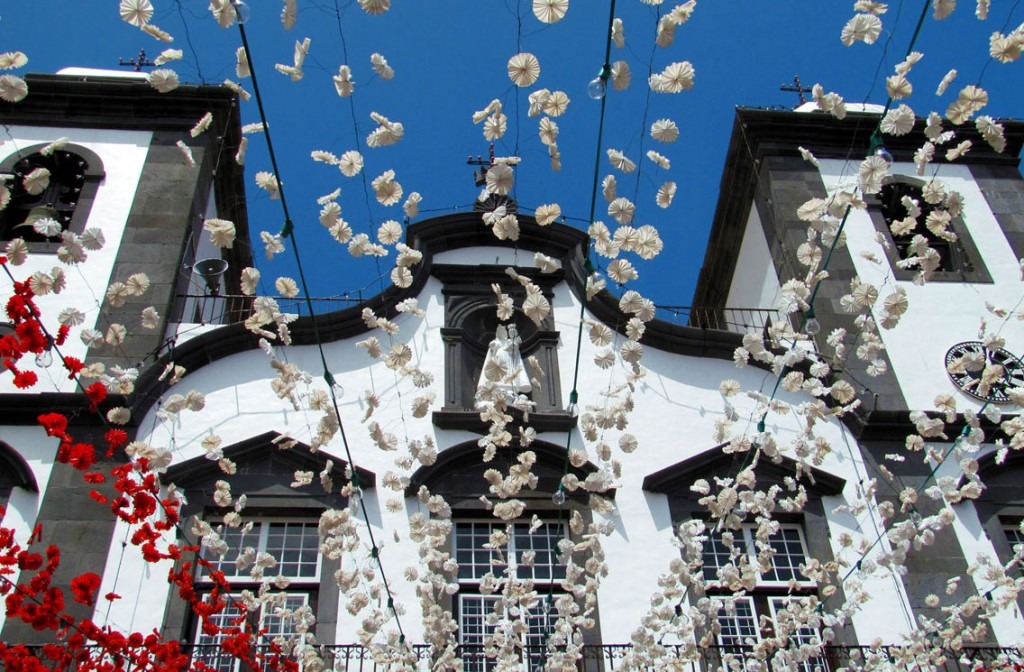 09 Aug

MADEIRA DECORATIONS

Every time we visit Madeira I will look forward to seeing some local festivities somewhere on the island. Because Madeira decorations are the best! Since Madeira is quite big on festivities, I will often see the decorations I love somewhere. Lucky me. Most of the villages have their own religious celebrations. Besides the local festivities there are many national events in which the people of Madeira will decorate entire streets or towns.
The amount of work going into decorating these villages is enormous! Dozens of people will slave (and sweat) for days with wooden poles and flowers to make the festivities as beautiful as possible.
I'LL JUST GRAB MY CAMERA
The result of all this hard work are towns in which flower garlands form a beautiful web of colors above the streets. Besides that, the streets are decorated with a carpet of flower petals. I personally really love the flower garlands. Whenever I see these, I will instantly grab my camera. I just think these garlands make such amazing photographs.
nt