25 Feb

RONALDO'S HOTEL ON MADEIRA: PESTANA CR7

One of the world's most famous soccer players, Cristiano Ronaldo, was born and raised on Madeira. His family still lives on Madeira and he visits the island very often. In Funchal, you'll find a museum and a statue dedicated to Madeira's famous former resident. Nowadays, Funchal also has its own Cristiano Ronaldo hotel. In summer 2016, Ronaldo opened the Pestana CR7 Hotel. The hotel's vision: Live, Connect, Relax & Chill, Enjoy, Work and Play.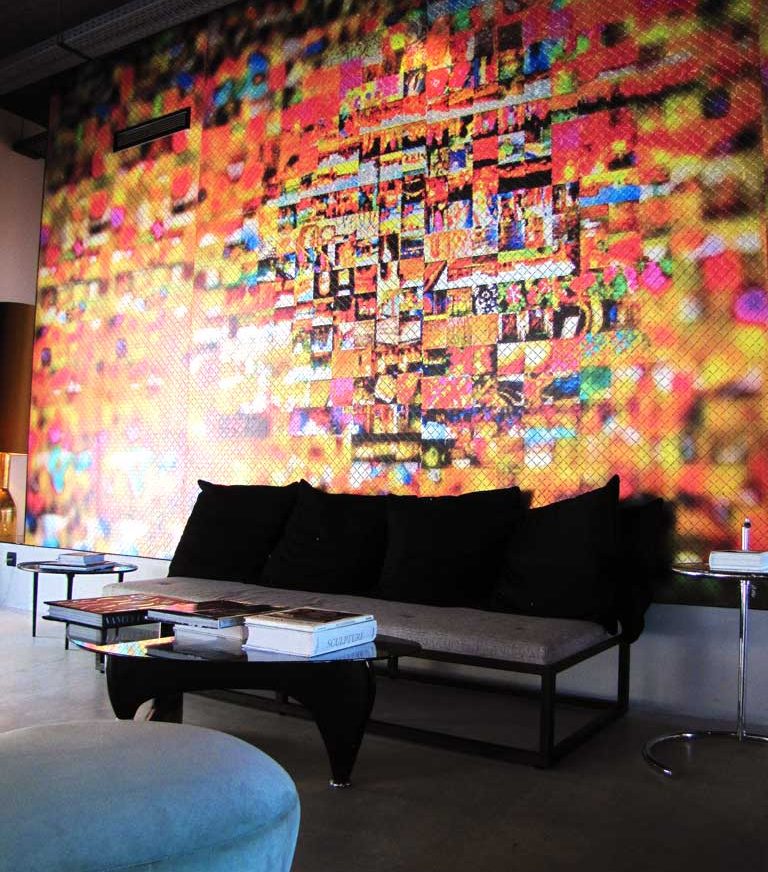 LIVE, CONNECT, RELAX & CHILL, ENJOY, WORK AND PLAY
The Pestana CR7: a luxury design hotel, situated in the harbour of Funchal. Within the hotel, the soccer theme is present in a subtle and original way: for instance in a toilet in which all walls are covered with grass matts, and in the upstairs hallway with its grass floor. Throughout the entire hotel you will also find stylish references to Cristiano Ronaldo, like framed and signed soccer shirts, inspiring quotes and beautiful black and white sketches showing important moments of Ronaldo's life.
The hotel has some very nice features for todays 'modern' traveller: fast WIFI in inside and outside areas, hotel rooms equipped with APPLE TV and even a PlayStation 4 plus Virtual Reality glasses and games within the CR7 Suite. On the first floor deck, travellers who like to stay active can enjoy themselves in the open air gym. Nice touch: Ronaldo developed a special 'Get In Shape' training program to use on the available training facilities.
i 
RELAXING WITH A VIEW
The first floor deck is also where you'll find the swimming pool area. This area, which consists of a magnificent swimming pool, outside bar and lounge chairs is designed with one purpose in mind: relax! Relaxing in the pool or lounge area also comes with a spectacular view upon the city of Funchal. Curious about this deck area and the view? You can visit one of the 'Roof-top Parties', which are also accessible to people who aren't staying in the hotel.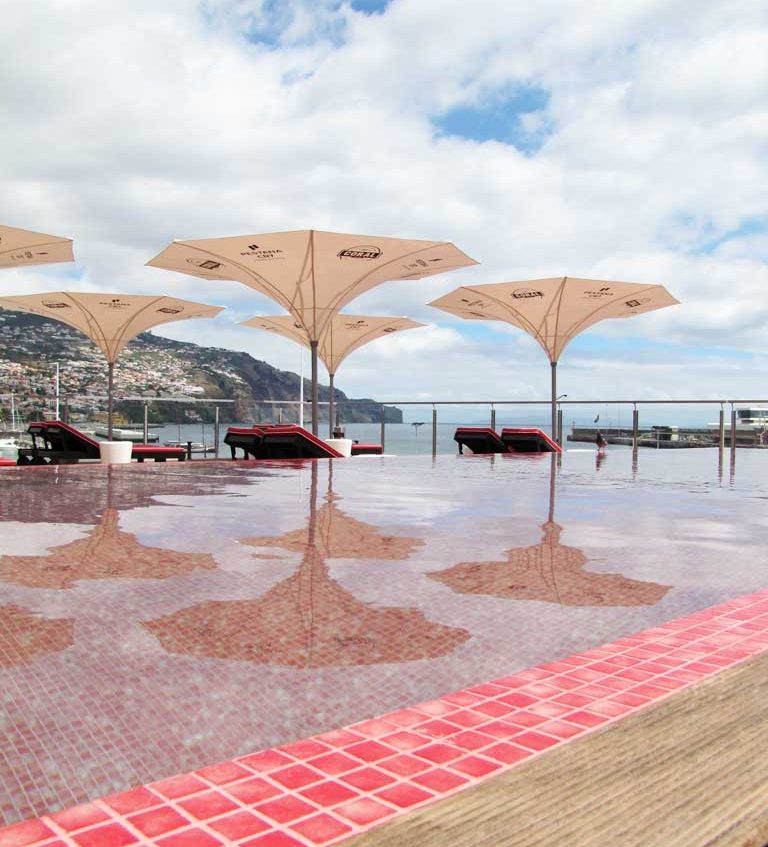 RESTAURANT AND HARBOUR TERRACE
The downstairs area of the hotel, housing the restaurant and a terrace at the harbour, is also accessible for non-guests. Here, a nice mix of visitors, enjoys lunch, dinner or cocktails prepared in the clean-cut open kitchen. 
STAYING AT PESTANA CR7
We have not (yet) had the pleasure to stay in Pestana CR7, but we did get an exclusive tour through the entire hotel. Take a look at the photo impression below! We absolutely loved the hotel's design, the attractive and unique way in which the soccer theme is incorporated in the hotel and the enthusiastic and hospitable staff members who gave us such a nice tour. Interested in staying in Pestana CR7? Take a look at their website, for further information and reservations.