28 Jul

Ultra skyrunning madeira 2019 – photos

The first weekend of June 2019, Madeira was again the decor of the yearly Ultra Skyrunning Madeira: a running event consisting of four brutal races in the mountains of Madeira. Like last year, again I woke up much too early (4am) to great and photograph the first runners up on Madeira's highest peaks at dawn of day. Together with a handful of volunteers, hurrying to fix the last flags signposting the trail, and a few other photographers I am waiting for the sun to set ánd the first runner to appear on the horizon. 
Dutchies running the Ultra Skyrunning Madeira
This year, I'm expected to be extra alert during photographing, because as many as four Dutch friends are participating. Fueled by our neverending Madeira enthusiasm, they decided to join the Madeira fanclub this year and have a look at this amazing destination. So, ofcourse, I want to do my very best to make sure we'll have some photographic proof of them running this epic race. 
It was a brutal race, for runners ofcourse, but also for supporters, organisation and photographers. Temperatures were crazy for this time of year. It was crazy hot. Not your ideal circumstances when you have to run a total of 4121 (!!) altimeters. Still, most runners passing me today are able to conjure up a smile (everything for a great photo!) and everyone I talk to during the race tells me they're having a though time, but they're still enjoying every moment of it. 
Here is a small selection of the photos I made during Ultra Skyrunning Madeira 2019. If you want to see every single photo I took, take a look at our Facebook page, here and here op onze Facebookpagina. And while you're there, give us a thumbs up!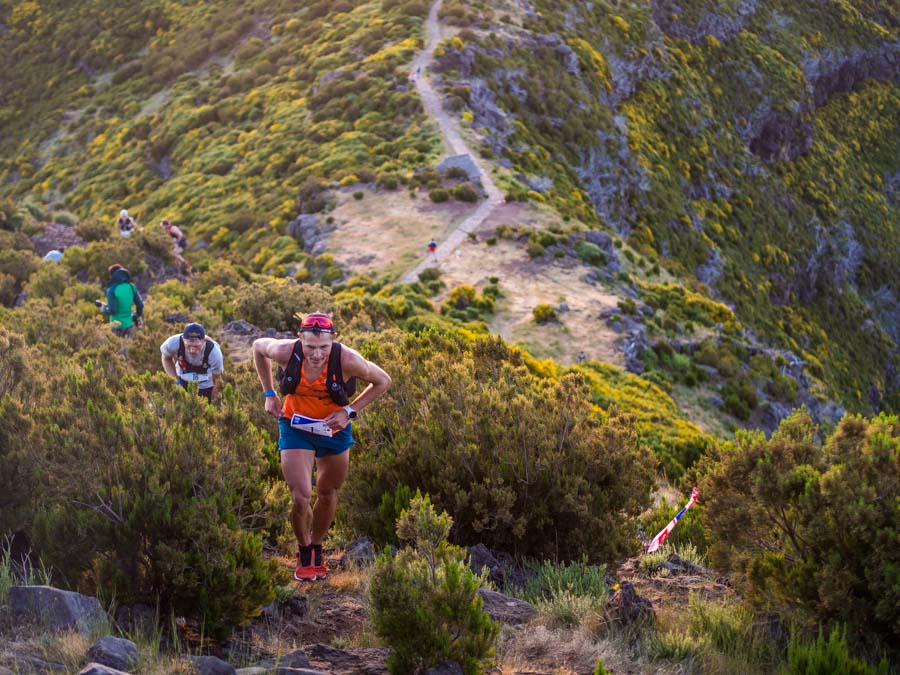 Nog meer dan 200 foto's van de Ultra Skyrunning Madeira 2019 bekijk je op onze Facebookpagina!