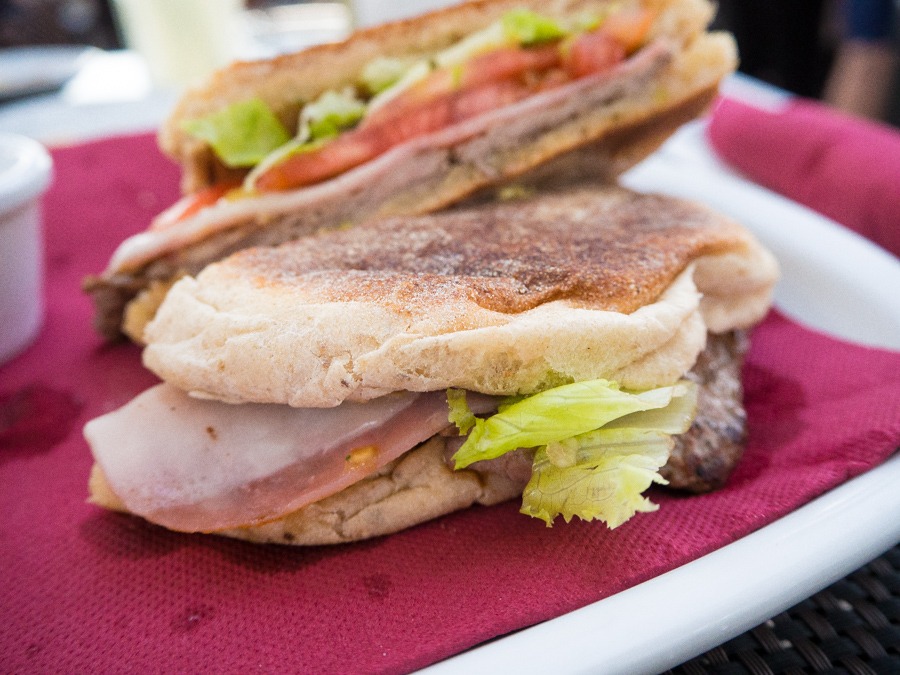 13 Sep

Prego especial, 'THE' Madeira sandwich

This delicious sandwich is a true Madeira favourite. You'll find it on the menu of almost every cafe and snackbar on the island. Prego especial is a unique sandwich, best described as a mix between a sandwich and a classic burger. 
PREGO ESPECIAL
There are many variations of prego sandwiches to be had. My absolute favourite is prego especial. Prego especial is made of a typical Madeira bolo do caco, grilled shortly, so it's warm and crispy. Here comes the best part of the sandwich: the bolo do caco is smeared with garlic butter, as they do with a traditional bolo do caco. On top of the garlic butter is a piece of slender, juicy steak and lettuce, tomato, cheese and ham. Love it!
The other variations on this Madeira sandwich are a normal prego, which is just the bolo do caco, garlic butter and steak. Other pregos add a fried egg on top of the steak. 
I just can't get enough
The year we discovered prego especial, prego sellers in Madeira had a good season. We ate prego for late breakfast, lunch, late lunch, and well, why not….for dinner. This baby is our 'go to' when we're on a budget. Don't expect haute cuisine, it is, after all, just a sandwich. But for me, prego especial is great 'comfort food', which I will happily sink my teeth into!